See on Scoop.it – Gabriel Catalano human being | #INperfeccion® a way to find new insight & perspectives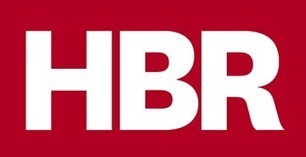 To keep your equilibrium, practice meditation (or something like it) every day.
Ever since the financial crisis of 2008, I have sensed from many leaders that they want to do a better job of leading in accordance with their personal values. The crisis exposed the fallacies of measuring success in monetary terms and left many leaders with a deep feeling of unease that they were being pulled away from what I call their True North.
As markets rose and bonus pools grew, it was all too easy to celebrate the rising tide of wealth without examining the process that created it. Too many leaders placed self-interest ahead of their organizations' interests, and ended up disappointing the customers, employees, and shareholders who had trusted them. I often advise emerging leaders, "You know you're in trouble when you start to judge your self-worth by your net worth." Nevertheless, many leaders get caught up in this game without realizing it.
This happened to me in 1988, when I was an executive vice president at Honeywell, en route to the top. By external standards I was highly successful, but inside I was deeply unhappy. I had begun to focus too much on impressing other people and positioning myself to become CEO. I was caught up with external measures of success instead of looking inward to measure my success as a human and a leader. I was losing my way. Leer más "Mindfulness Helps You Become a Better Leader"