See on Scoop.it – Gabriel Catalano human being | #INperfeccion® a way to find new insight & perspectives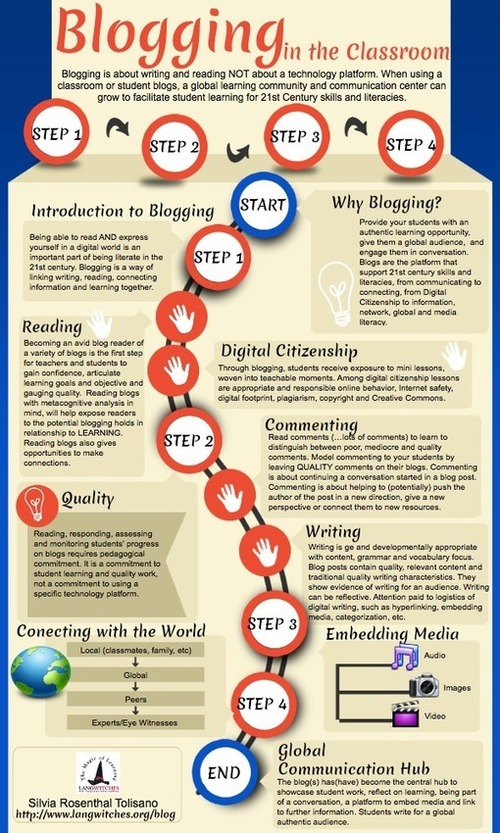 For those of you who are new to this blog and want to learn about how to use blogs in teaching then I recommend you read the above mentioned article.
Today, however we are going to add up to what we have already said about blogging but this time we have an infographic from our colleague Langwitches. This graphic contains all the things you need to know as a teacher to set up your blog and the educational pluses you get from it.
Not that we have not already talked about this, but just the visual attractiveness of this infographic and also the compactness of information makes it worth printing off and even sharing with students . Please check it out and let us know about your suggestions.
Click headline to access hot link–
See on www.educatorstechnology.com