See on Scoop.it – Gabriel Catalano human being | #INperfeccion® a way to find new insight & perspectives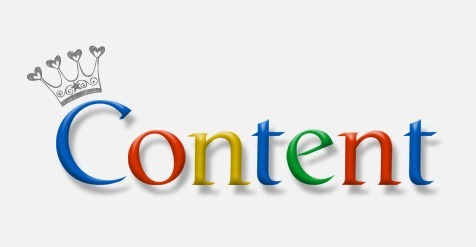 Imagine you knew you could write the best article of your life, but no one would ever read it. Would you bother?I asked Dan Colarusso, Global Head of Programming of Thomson Reuters, this question over breakfast in New York's West Village a week ago. If there's anyone who understands content, it's Dan – given his background in infusing content with passion for a host of companies including Bloomberg, New York Post, and Condé Nast's Portfolio.com, the place where his content vision first came together.
Like most meetings that involve an editor sitting down with someone who lives and dies by RPM and PageViews, we took turns constructively challenging one another: Content or Distribution? Quality or Quantity? Desktop or Mobile? Demo-targeting or intent-based content marketing?
Primarily though, our conversation covered 4 topics, broken down into a series of questions. I asked Dan what it is that makes for a good story, whether it's important for publishers to have amazing content, how much of it they need if so, and whether it matters if the content is designated for mobile or desktop? Dan's questions for me ranged from inquiries regarding the way people were accessing content in the first place, to the challenges facing the publishing industry as we find ways to maintain consistency in traffic, and how to sell content in new ways as we move beyond banner's demo targeting. Lastly, I asked Dan for tips for publishers and agencies to promote their Content Marketing initiatives.
We all grew up with the notion that content is king, and that it's all about creating the best content. And, as Dan and I discussed in the segment, creating great and targeted content is still key; that has not changed. What has changed, however, is the amount of opportunities people around the world now have to "meet" content for the first time – and what content then makes it to the top. Seinfeld, Mad Men, Gangnam style, and Justin Bieber are all examples of content that reached massive audiences. I'll leave it to you to decide whether or not that content was "good", but it's impossible to deny the impact on success that having access to an ever-increasing audience provides.
Full story (Video)
http://www.forbes.com/sites/taboola/2012/11/10/is-content-king-thomson-reuters-editor-and-taboola-ceo-say-maybe-video/
See on www.forbes.com