See on Scoop.it – Gabriel Catalano human being | #INperfeccion® a way to find new insight & perspectives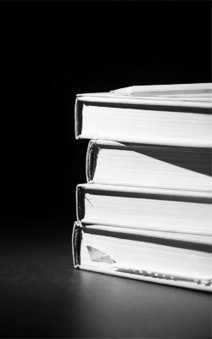 10 recursos muy interesantes encontrado en Fractus Learning:
EVERNOTE: Imprescindible. Es una de las mejores herramientas para recopilar recursos procedentes de fuentes muy diversas. Se trata de una aplicación multiplataforma que sincroniza notas, fotos, documentos y páginas web.
HOW STUFF WORKS: Lleno de explicaciones y resúmenes fascinantes y claros, en inglés, para niños y niñas. Consegue mezclar conceptos académicos con la cultura popular
ARTCYCLOPEDIA: perfecto para investigar cualquier cosa relacionada con el arte. Una extensa base de datos que cubre artistas, movimientos y colecciones
SPARK NOTES: Una herramienta para ayudar al alumnado a familiarizarse con la literatura. Ofrece una base de datos muy amplia, en inglés, con resúmenes, análisis de carateres… de grandes clásicos
INTERNET HISTORY SOURCEBOOKS: amplia colección de dominio público cuyos textos tienen un formato especialmente dirigido al uso educativo para Historia, y cubren temas desde la Historia Antigua, el medievo, la Edad Moderna, Bizanzio…
LIBRARY OF CONGRESS RESEARCH TOOLS: La Biblioteca del Congreso comprende una colección de recursos muy atractivos que no puedes dejar de ver.
WIKIPEDIA: Sobran los comentarios. Tan solo advertir de la necesidad de un enfoque crítico de ésta y en educar al alumnado sobre la selección de información fiable.
BIOMED CENTRAL: Un valiosísimo recurso abierto que proporciona la oportunidad de sumergirnos en más de 170 análisis clínicos y revistas científicas
PROJECT GUTENBERG: Accede gratuitamente a cientos de miles de eBooks de grandes clásicos de la Historia de la Literatura
WORLD DIGITAL LIBRARY: Una magnífica colección de recursos online, desde libros hasta grabaciones, organizados por ubicación geográfica.
See on escuela20.com