See on Scoop.it – Gabriel Catalano human being | #INperfeccion® a way to find new insight & perspectives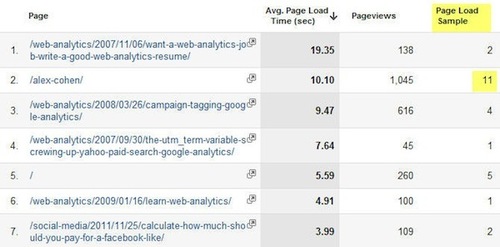 Excerpted from article:
"Hidden in the nest of menus are 4 powerful features you might have overlooked.
1) Page Speed …
Google Analytics now allows you to see the average loading speed of individual pages on your site in the Page Timings report, which you can find on the Content menu.
The report shows you the average page load time, in seconds, which allows you to quickly pinpoint the offending pages that are getting a decent number of page views
2) In-Page Analytics:
Google is sunsetting their standalone Browser Size tool in favor of the In-Page Analytics report built into GA, which you can find in the Content section.
Click on the Browser Size button, next to Show color and under the metrics. You can navigate your site like you would normally do in a browser and the data will refresh.
3) The Network Report (aka Reverse IP Lookup):
They also record the Network of the visit, which you can find in the Audience section.
Most of the networks listed will be Internet service providers (ISPs), but you will also see company names for offices large enough.
4) Visualize with Motion Charts:
Consider the amount of traffic you receive from various channels, which you can see in the Traffic Sources report.
One powerful way to see which channels are driving visitors and their content consumption is the Motion Chart option, which you can activate by clicking on the bubble icon above the data…"
Read full article:
http://searchenginewatch.com/article/2215889/4-Google-Analytics-Features-You-Probably-Havent-Used
See on searchenginewatch.com