See on Scoop.it – Gabriel Catalano the name of the game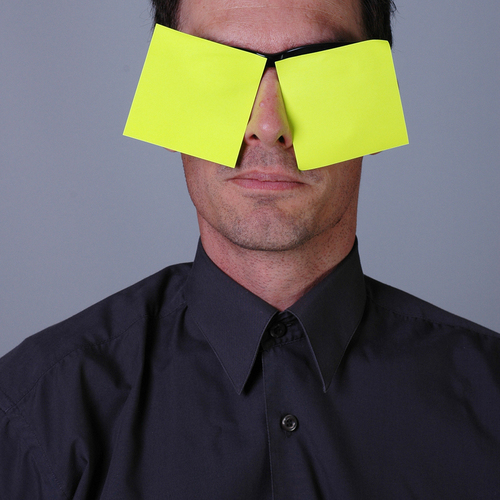 Pinterest is a popular paranoia, Instagram is indecently addictive and Facebook is so big you cannot ignore it. Social media is the hot business marketing trend. It is discussed at coffee shops, dinner parties and countless conferences.
You can use social media from desktops, iPads and iPhones, no matter where you are. Tweeting is the new texting and Google+ is gaining traction as its registered users now number over 400 million.
Social media marketing cannot be ignored. It is the marketing of the people. Marketing has been democratized. It is "native marketing" that requires no payment to third party channels (such as TV or radio) to promote your business. All you need is the content and the followers on your own social networks such as Facebook and Twitter, to distribute and share your brand message with and of course some marketing tools, skills and resources.
Yet, there is a danger.
That danger is that other marketing strategies, skills and basics are forgotten or ignored in the glare of social media's buzz and popularity.
There is one very core marketing tactic that should be woven into every part of your digital marketing. It is boring, it can be technical but it is essential.
This tactic is sometimes described in code. That code is "SEO". Let me decipher the code…."Search Engine Optimization".
It is about making it easy for search engines to find your website or blog and rank high in search results.
How important is it? >>>>> 
In some businesses up to all 90% of buying decisions start with an online search. Ranking first on Google will produce over 40% of all clicks on that search term. Over 90% of all clicks from search happen on the first page of the search engine results.
On this blog over 42% of all traffic now comes from search engines.
Guess what is great about that?… that traffic is totally "free". Google, Bing and Yahoo are delivering traffic without having to paying a cent. It doesn't get much better than that.
So how do you get started?
Where do you start with SEO?
The best and most important way to getting started with Search Engine Optimization (SEO) is to do a proper keyword analysis; as the proper determination of your keywords will be one of the biggest determining factors in the success of your online business.
Briefly, keywords are what people use to search for your products or services through the Internets' main different search facilities, like Google and Bing. These keywords can range from a generic description of your business type all the way thru to names and functions of the products and services you offer.
To adequately determine what will be the keywords for your business, first imagine yourself as a customer of your own business, and ask yourself… "What would the wordings you'd use to search out your business online be?". Once you've identified those specific keywords your prospects are likely to use when searching for your site, you'll need to get these various keywords written into the most important parts of your website; like the domain name, tags, meta titles, article titles, etc. Because changing a website once it is up and running is complicated and expensive, it pays to make sure you take your time and correctly identify the keywords for your website first. Once you've identified them your web designer should be able to specifically alter the coding in your website to allow for stronger SEO.
A Common Error
A common error when performing a keyword analysis, is aiming too broadly, especially for smaller companies who end up limiting their keywords to the same ones used by larger global brands who will be investing a lot more money into SEO to ensure that they stay highest in their keyword search engine rankings than you will.
For example: A small local car dealership, instead of trying too hard to compete with your competitor on highly competitive keywords such as Used Car, Audi Australia, Car Sales, Car Discount or Car Deal, be more specific about the keywords you target, like; Audi A5 Price or BMW X5 Sydney.
Aim for longer tail keywords that aim to identify your business more succinctly. For example, instead of utilizing just Social Media as your keywords, add additional specific tail descriptors to makes your keywords more descriptive. Such as, "Social Media Service Sydney" or "Social Media Training Sydney".
While it will be true that the number of searches for the longer keyword phrases will be fewer than searches for just Social Media, the people that find Social Media Training Service Sydney using the longer keyword are more likely to be interest in purchasing your services than users finding you through a search of Social Media, as these people aren't even necessarily looking for any training services, whereas people searching Social Media Training Service Sydney are more likely looking for that service in your area.
What Keywords Have High Search Volumes
The key is to find specific keywords that also attract a high search volume in search engines.
To find out which words appear more often in search engine searches, you can use a free keyword analysis tool like Google's Keyword tool. (Important! Always remember to localise the search scope of your keywords to your specific location and languages, depending on where your business is operating from). To identify keywords using the analytical tool that you are in a position to do well with in search rankings, find keywords that have a high number of monthly searches but rank low on competition, in other word, keyword having a high enough number of monthly searches (200 or more) but a low enough competition (10,000 or fewer searches). Identifying keywords that represent your business that also fall into this situation, give you a better chance of getting your site ranked higher in search engines.
Finally, always enter your chosen keywords into search engines to see how your competitors are ranking against them, and to get an overall sense of the keywords they are using.
After all this, finalise a list of around 30 best keywords (or key phrases) that are relevant to your business, and you have the basis for developing a strong SEO for your business.
7 Key On-Page Optimization Tips
Now that you've developed your keyword list, it is time to make them work for you. Specifically, adding them to the coding of your website in the key areas that search engines use to rank websites.
This is called "On Page Optimization"
Tip 1: Title tag
We begin with the Title Tag. Place your keywords into the title tag of your home page and each subpage, remembering to give each of your webpages a different title tag and limiting the text length to no more than 70 characters. You will start with the most important keywords then the less important ones, separating them by the vertical hyphen "|".
Other good strategies for developing appropriate Title Tags for your webpages include; avoid using a single title tag across all of your site's page or groups of pages. Create a unique title tag for each page, which will help search engines recognise how each page is distinct from the others on your website. Try not to stuff similar keywords into the title tag area as search engines are designed to identify this attempt at manipulating search engine results and they will disregard your site.
Read more at http://www.jeffbullas.com/2012/09/27/the-marketing-tactic-that-social-media-marketers-often-forget/#hTOg75KCQ5M4OBFo.99
See on www.jeffbullas.com