See on Scoop.it – Gabriel Catalano the name of the game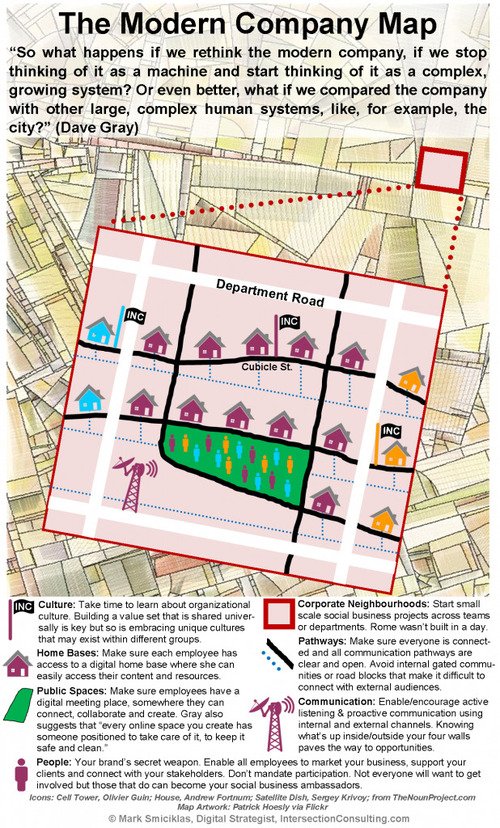 Social business design – adopting the use of social technology, flattening corporate structure and shifting towards less siloed operational models – helps organizations achieve business objectives as the marketplace becomes more…
Mark Smiciklas believes in "the idea that organizations adopting the use of social technology, flattening their corporate structure and making the shift towards less siloed communication and operational models will be in a better position to achieve their business objectives as the marketplace becomes more digitally connected." >>> 
The idea or concept, social business is complex. The Dachis Group offer a definition: http://bit.ly/PH7Jh4.
Unfortunately through overuse and mis-definition, people have difficulty  connecting with its meaning and context.
In his post, The Connected Company, David Gray uses a series of "city" metaphors to clearly explain how a social business is a "complex, adaptive system."
The post inspired Mark to create this information design, presenting a visual interpretation of these ideas.
By Mark Smiciklas. http://bit.ly/RjrLQ4
Source. http://bit.ly/RjsO2m
See on www.socialmediaexplorer.com