See on Scoop.it – human being in – perfección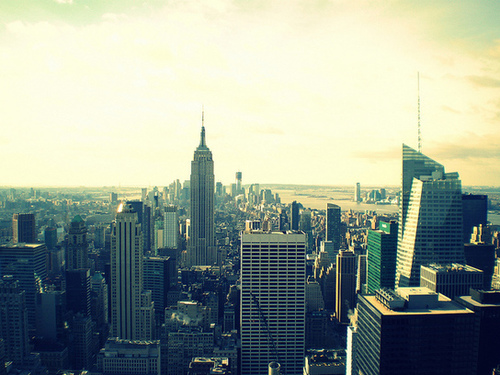 A big part of the tech boom in New York has been the arrival of several accelerators and incubators which are minting new classes of top tier startups. Today, in a presentation at Google Ventures in Manhattan, DreamIt Ventures announced its newest class of 15 companies for its New York Accelerator.
DreamIt Ventures is also moving into the old office of Fab.com, following in the footsteps of TechStars, who took Foursquare's former office in search of some magic startup mojo.
Five of the companies selected are part of the DreamIt Access program, a dedicated effort to launch 15 minority-led startups over the next 12 months. Comcast Ventures, the venture capital affiliate of Comcast Corporation, is an investor in the DreamIt Access program.
Additionally, five of the companies participating in DreamIt NYC are part of the inaugural class of DreamIt Israel, the first Israel-US accelerator. DreamIt Israel helps Israeli startups expand into U.S. and Global Markets. The DreamIt Israel program is already underway in Tel Aviv, and the Israeli startups will be in New York City working alongside the companies in DreamIt NYC beginning May 14th.
The companies are:
Bazaart, Haifa, Israel: personalized fashion catalogs for tablets
CallTrackingFox, New York, NY: data-driven inbound marketing platform
CampGurus, New York, NY: clearinghouse for kids programs
Cubiez, Tel Aviv, Israel: platform delivering desktop apps with a mobile user experience
FirstCrush, Boston, MA: personalized wine subscription service
Giver, Tel Aviv, Israel: turning employees to community through gamified solutions
Indiewalls, New York, NY: online marketplace connecting local artists and venues
JustUs, Tel Aviv, Israel: Weesh app helps romantic couples share mutual experiences
Saborstudio, Alajuela, Costa Rica: location-aware mobile games
Tripl, Stockholm, Sweden and New York, NY: connecting people through travel
Urban Cargo, New York, NY: personalized grooming product recommendations for men
Vantageous Video, Ithaca NY: apps for multi-angle video creation
Winston, Boulder, CO: a personalized social newscast
See on venturebeat.com