See on Scoop.it – human being in – perfección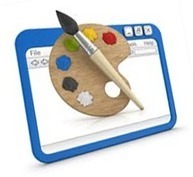 For every good web design, there is always going to be a stinker that immediately loses your interest. Many people wouldn't know how to explain a good site when called upon though. They just recognise one when they see it.
The basics of web design are simple. Putting it into practise is the difficult part. You need to remember that your site is about information. You want to lead the user around the screen, and to the information they require.
You May Be Interested In The Following Posts
If you like this article, you might be interested in some of our older articles about Important Ingredients of a Good Logo Design With Examples, Orb Design, 10 Popular Web Design Softwares or Pros and Cons of Flash-based Sites.
Take any good web design for example: Facebook, poker.dk, MSN etc. They all implement the tools to give their site a distinct personality. And that is what will attract and keep the user hooked.
Spacing
It is very easy to cram the space of your site with stuff, because too little content seems wasteful. In actual fact though, it is better to consider these two things:
The line spacing: You want the text to be readable, so you have to strike the perfect balance between the lines to keep the reader from struggling to read.
The padding- The padding is the space between text and everything else. Always have space between a picture and text.
Navigation
The most important aspect of web design is navigation. You want the user to find everything. They won't with bad navigation. You need to make sure they are easy to find. Make sure they are near the top and clearly visible. Their description needs to be clear, so you understand where you are going, and won't feel lost on the page.
Usability
It sounds obvious, but your website has to be usable and intuitive. There are certain things people expect from a website, and not supplying them can cause confusion. For example, if text is underlined, we all expect it to be a link. If you underline something and it isn't, it will frustrate the user. You have to think about the user at all times when you design. What are they likely to do? In short, make the site do what they expect it too.
See on www.psdeluxe.com