Via Scoop.it – human being in – perfección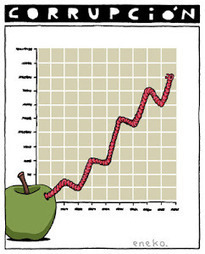 Sea por elección o debido a otras circunstancias, cambiar de una posición de tiempo completo a trabajar a tiempo parcial puede ser una transición difícil. He aquí tres formas para demostrar la eficiencia de un empleado de tiempo completo en una jornada de tiempo parcial:
1. Manténgase adelantado al calendario de trabajo. Debido al hecho de que no trabaja tantas horas como sus colegas es importante mantenerse organizado y respetar los plazos. Como trabajador a tiempo parcial es más fácil atrasarse cuando no tiene tantas horas para recuperar tiempo perdido.
2. Asegúrese de que sus horas de trabajo sean conocidas. No deje a sus colegas pensando cuándo lo verán nuevamente. Comparta su programa de trabajo y asegúrese de que sepan claramente qué pueden esperar de usted en cuanto al tiempo que puede dedicarles.
3. Dé directrices para cuando usted no está en la oficina. Es inevitable que surgirán problemas cuando usted no esté en la oficina. Diga a sus colegas cómo pueden abordar los imprevistos; diga cómo pueden contactarlo y designe a una persona que lo secunde o deje planes de contingencia que se comprendan con facilidad
Este Tip of the Day fue adaptado de "How to Maximize Your Efficiency as a Part-Timer" por Steven DeMaio.
Fuente: Tip of the day Hbral