Via Scoop.it – human being in – perfección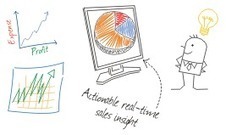 One of the key essentials of implementing CRM analytics is to integrate it with the overall business strategy. These must be used in reference to the ultimate business objective to derive the right type and amount of information for decision making.
Analytics can be the most useful when managers understand what the key business issues are. Once these are isolated, valuable information related to them can be easily retrieved and used for arriving at practical solutions. Managers are also often tied up in integrating data across various platforms as they are constantly fed information from different teams and departments. Bringing this data together and synchronizing it is another advantage of CRM analytics. In this way, one can ensure that no crucial information is missed out on while taking critical decisions.
CRM solutions offer a dynamic platform for organizations to answer to business challenges with multi dimensional CRM analytics.