Via Scoop.it – human being in – perfección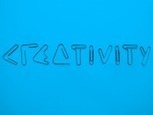 Fascinated by how brains and creativity work, we frequently share new research on the 99% twitter feed, showing how everything from drinking alcohol, to taking vacations, to moving your eyes from side to side can make you more creative. What's particularly interesting, however, is that most of these studies rely on just a small group of core creativity tests – and you don't need any special lab equipment to take them.
Below, we've collected five of the most commonly used creativity challenges for your self-testing pleasure. While creativity "testing" is far from an exact science, trying your mettle at these challenges could yield insight into when, where, and how you're most creative. Or maybe it'll just be fun.