Via Scoop.it – human being in – perfección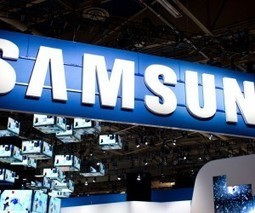 Samsung has confirmed that the memory chip production plant that it is planning to develop in China will cost $7 billion, making it the largest overseas project that the Korean electronics giant has undertaken to date.
Economic Times reports that the South Korean firm has revealed that it has secured an initial $2.3 billion in investment for the project, which will it estimates will cost $7 billion in total.
Last month, Samsung revealed details of the the operations, which is its largest overseas investment and will be based in the northwestern city of Xian, but the total cost of investment has been revealed for the first time today.
The base is aimed at producing NAND flash memory chips — which are used in smartphones and tablet computers — on the ground in China, allowing the firm to better supply its existing and prospective customers in the country.
The plan was first drawn up in 2011 and the start of 2012 saw the South Korean government give Samsung the green light to proceed with the landmark move. Though it is still awaiting the final approval of Chinese authorities, Samsung is optimistic that the new plant will be up and running in the second half of 2013.
Apple is one of Samsung's key customers but the Cupertino-based firm, which rivals it in the smartphone space, is moving away from its dependency on third party suppliers. Apple confirmed the purchase of Israeli-based NAND supplier Nanobit this year, although it did not reveal the value of the deal, which was thought to be worth $500 million.