Via Scoop.it – human being in – perfección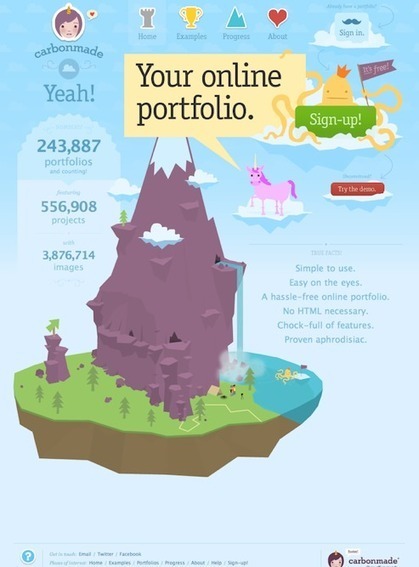 Aarron explains how sharing our personalities can help us create lasting relationships with users, and how it can improve the bottom line of our business.
Whether the website is for a client or for yourself, if you're struggling to find your way, it's probably because you are starting from the wrong place. The inspiration you seek is not where you think it is. It's not in a blog post entitled "25 Amazingly Beautiful Websites." It's not in your Twitter stream, nor on Facebook. It's not even on the Web. It's right there on your seat. It's you.
Just for a moment, stop thinking about HTML semantics, CSS magic and jQuery tricks. Instead, ask yourself, "Who am I, and what do I want to say?" What do you stand for, what's important to you, and who are you speaking to? Let's make the answers to these questions the trailhead of your redesign journey.
We Web designers have many tantalizing tools at our fingertips, and because the Web is a large community centered on sharing, new ideas and fancy techniques enter our field of vision daily. But in this chapter, I would like to turn your gaze from those shiny objects and focus it on what we're really trying to do with our medium. Our true aim is to communicate clearly and to create human connections.
We achieve that goal not by collecting bells and whistles for our next project, but by discovering who we are and what our message is. The interfaces we design are not walls upon which our users click and tap. They are windows through which we show the world who we really are. As we will see in the principles and examples to come, sharing our personality can help us create lasting relationships with the people who use our websites, and it can improve the bottom line of our business.
Personality will set your brand apart from competitors and help you connect with a passionate audience. Making personality central to the ethos of your redesign might sound scary, especially if you're working with a big corporation accustomed to speaking like the Borg. But even the biggest corporations can communicate with a human voice.