Via Scoop.it – human being in – perfección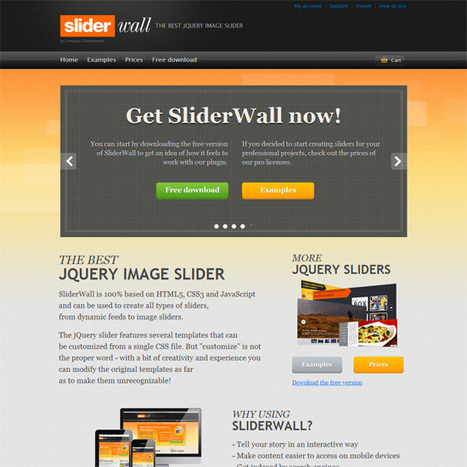 5 winners to win a single-domain commercial license to SliderWall jQuery slider. This giveaway is between March 13-March 20, 2012.
Giveaway Details
This giveaway ends on Tuesday, March 20, 2012, after which the comments section on this post will be closed and you will no longer be able to leave a comment. Please leave a valid email address when filling out the comment form so that we can contact you if you've won. Please only comment once. The winners will be randomly selected using a similar method as previous Six Revisions giveaways. The winners will be announced on a separate post. You are advised to subscribe to our RSS feed so that you can be quickly notified when the winners announcement post has been published. Please note that comments are moderated and so your comment may not show up right away. Please note that comments that do not follow the instructions on how to win (described above) may not be published, or may be removed later on.