Via Scoop.it – human being in – perfección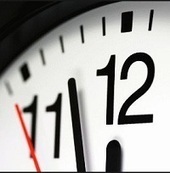 Like it or not, all brand pages will have timeline this Friday. Here are three pointers for these last few days before the mandatory transition.
Add Milestones
Now that your history on Facebook is as much a focal point of your page as your photos are, getting your past history in order is vital. Take advantage of the feature called "milestones," which appears above and to the right of the status update field, accompanied by a book icon.
When you add a new milestone, or give that designation to a past post, it stretches across both columns, amounting to just over 800 pixels. Make the most of this spotlight by including a big photo.
Customize Thumbnail Images…