Via Scoop.it – human being in – perfección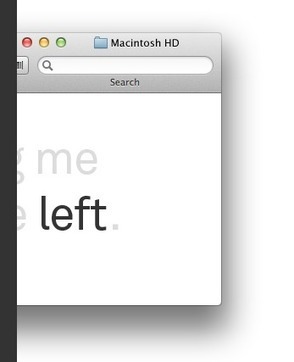 Tips and insights into good design and usability…
Here's an interesting UI concept that Quentin from TOKI WOKI sent me: fluid corners. Go ahead and view the demo here. I think the name isn't quite right at communicating the idea behind the concept — something like elastic toolbars would probably describe it better. But whatever you want to call it, it's a very smart way to help keep important controls visible on windows that get dragged partially offscreen.
It works like this: when a window gets dragged offscreen, the controls on the toolbar will shift to fill any remaining space in order to stay visible. T