The Ministry of Defence (MoD) has confirmed marketing will be a low priority in its review of Army recruitment following the decision to end its relationship with Publicis, the current lead strategic creative agency, by 2012.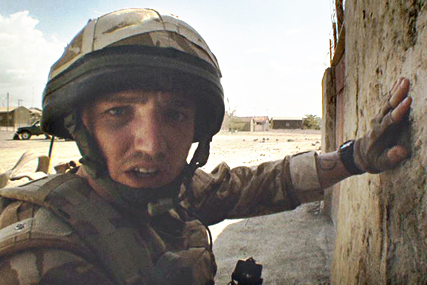 Army: 'start thinking soldier' Publicis campaign
The decision was made as part of the Recruiting Partnering Project (RPP) – a long-running review under which the MoD has invited companies to form consortia to which it plans to outsource all aspects of Army recruitment, from marketing to the management of Army Careers Offices.
Publicis, which was part of the Mulberry Group consortium, will not take part in the final stage of selection.
The two remaining consortia are the Prospector Group, for which the ad agency partner is Abbott Mead Vickers BBDO, and The Capita Group, which is working with JWT.
Colonel Andrew Chapman, who is overseeing the RPP, said the MoD is taking a broad look at recruitment practices, and confirmed that marketing is being viewed as a "very small part" of the overall review.
The contract is due to start next year with full implementation planned for 2012.
Army marketing director Colin Cook said: "Publicis has produced some excellent work in support of Army recruiting and continues to be our lead advertising agency.
"The Recruit Partnering Project is a broad procurement exercise that is seeking to identify a private sector consortia to work alongside the Army on a range of services, including IT, customer management, assessment and advertising.
"The contract is scheduled to be awarded in September 2011 and until that time, we look forward to continuing our relationship with Publicis."
[http://marketingmagazine.co.uk/news/1021264/Army-sidelines-recruitment-marketing]