Car brands Kia and Nissan have both run ads in national newspapers today (Monday), paying tongue-in-cheek reference to England's World Cup defeat by Germany.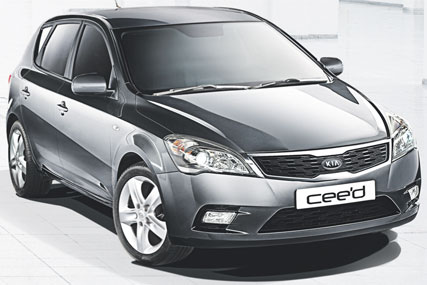 Kia: press ad capitalises on England's defeat by Germany
Kia has run an ad in The Times, created by Inocean, which promotes Kia's seven-year warranty under the headline "Oh well, at least our warranty beats the Germans".
Had England won the game, the ad placed in the paper would have read "Our warranty beats the Germans too".
Simon Hetherington, Kia Motors UK marketing director, said: "We know the result we want to see, but placing advertising in advance means being ready for anything – so our advertising agency Inocean came up with two alternative treatments.
"This is all part of our World Cup tie-up with News International that has seen Kia working closely with The Sun, The Times, the News of the World and Sky on a variety of projects, to maximise our involvement as official partners with the FIFA 2010 World Cup."
Nissan meanwhile has run an ad in The Sun showcasing its Nissan GT-R brand. The ad, created by TBWA, runs with the headline "One match the Germans didn't win".
Separately, supermarket giant Asda is also capitalising on England's defeat, by offering anyone with a Uruguayan passport a free eye test.
The supermarket issued the offer after the linesman, who was from Uruguay, disallowed Frank Lampard's second goal in yesterday's (Sunday) match.
Following the linesman's decision, Asda immediately Tweeted: "Free eye test for anyone with a Uruguayan passport after Lampard's goal disallowed."
Nik Langrish-Dixon, Asda's optical-buying manager, is also offering the linesman a free eye test.
A blog on Asda's website said: "We can't help thinking the Uruguayan linesman should have popped into Asda for an eye test before the match."
Source:
http://www.marketingmagazine.co.uk/news/1012653/Brands-capitalise-England-defeat/